Solutions to fix XIAOMI POCOPHONE F1 troubles. Front camera use single 20 megapixel with f/2.0. Rear camera use dual lens with 12 megapixel f/1.9 for standard photos and 5 megapixel f/2.0 for Depth of Field or Bokeh portrait photos, these lens use Sony sensor IMX363. However, some users get issues with XIAOMI POCOPHONE F1 camera. We will give simple solutions to fix POCOPHONE F1 camera problems.
How To Reset To Factory Default Camera Setting of XIAOMI POCOPHONE F1 ?
WE can take many photos with AI technology whether using front or rear camera for daily activity. This is the simple steps to fix camera issues at this phone.
We give several options to self fix XIAOMI POCOPHONE F1 problems :
#Option 1, Reset XIAOMI POCOPHONE F1 to Factory Default using Camera Setting Menu :
Turn on XIAOMI POCOPHONE F1
Please make sure our Camera application still can work / running when Camera Icon pressed
Press Camera Icon to activate Camera applications
Go to menu Setting inside this Camera applications, usually the menu icon shaped like 3 lines box at camera applications, then choose Setting
At Camera Setting default menu, please scroll and find Restore default Settings
Please choose OK when XIAOMI POCOPHONE F1 ask confirmation to Reset all camera setting to factory default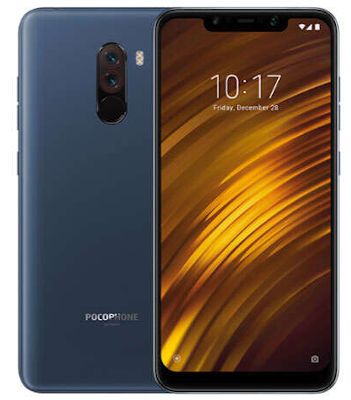 #Option 2, Reset XIAOMI POCOPHONE F1 camera to Factory Default using Setting Menu :
Actually this steps similar with #Option 1 above, but the different only at starting process. Please use this steps when the Camera applications is not running when we press Camera Icon
Turn on XIAOMI POCOPHONE F1
Go To Setting Menu
Choose System Apps
Choose Camera
At Camera detail menu, please scroll and find Restore default settings
When it ask for confirmation, please choose Ok. Then XIAOMI POCOPHONE F1 will be restore back to factory default setting
#Option 3, Install Alternative Camera Applications for XIAOMI POCOPHONE F1 :
After trying #option 1 and #option 2, but XIAOMI POCOPHONE F1 camera still not working, then we can try to install 3th party alternative camera from Google Play Store, at this moment we recommended to install Open Camera, search from Google Play Store. This application is free and have several features to work with XIAOMI POCOPHONE F1.
#Option 4, Do Hard Reset to Factory Default when All Steps to Fix XIAOMI POCOPHONE F1 are not working :
The last options that we can try when XIAOMI POCOPHONE F1 camera is not work properly by doing hard reset. Please follow steps to hard reset XIAOMI POCOPHONE F1 at this specific article
Other FAQ of XIAOMI POCOPHONE F1 camera :
Is XIAOMI POCOPHONE F1 front camera have LED light flash ? No, the selfie camera does not have dedicated flash, but we can use screen light to help taking better photos at very dark conditions.
Can we take pictures under water using XIAOMI POCOPHONE F1 ? No, this phone is not water resistance, therefore we can not take pictures or videos in the water.