Solutions for SAMSUNG GALAXY A11 camera issues. This phone use triple rear camera with 13 megapixel f/1.8 for standard wide and 5 megapixel f/2.2 for ultrawide as 115 degree and 2 megapixel f/2.4 for Depth of Field. Having big aperture number f/1.8 is very important to help getting better bright photos or videos for indoor shoot with less light. However, if we want to take ultrawide photos, we suggest at outdoor moment with enough sun light.
This phone support dual images signal processor for great photos result and fast autofocus on Qualcomm SDM450 Snapdragon 450 CPU. Please note that images stabilization is not available on SAMSUNG GALAXY A11, therefore we have to hold steady while record or taking photos for reduce our handshake and make photos become blurry.
Some users get troubles with SAMSUNG GALAXY A11 camera failed or error. These are some solutions for fix SAMSUNG GALAXY A11 problems, keep stopping and hang or back screen or some other issues.
Fix Warning Camera Failed On SAMSUNG GALAXY A11 
When we want to use camera, it show warning camera failed error which make it stuck or stopped. Many users reported this error. However, some issues happen because of applications crash, therefore we suggest to close all recent applications. Resetting camera applications to factory default also help to clean all caches. Please follow some steps bellow.
Why SAMSUNG GALAXY A11 Camera Slowly or Lag ?
Slowly response of camera mostly happen because of insufficient RAM, because this phone only has 2 GB or 3 GB RAM. If we open several applications before take photos, then we will have waiting time to switch between last apps to camera software because of memory management work in the background. If we want to take smooth photo or video recording, better to soft reset or reboot or restart SAMSUNG GALAXY A11 first before working for serious photo or video moment.
#Option 1, Reset SAMSUNG GALAXY A11 to Factory Default using Camera Setting Menu :
Find Samsung Camera Application icon, and open or run that apps.
Click or tap on Setting icon (gear icon)
Click or tap General icon
Choose Reset and the application will ask whether we confirm to reset with Yes or No question, then choose Yes
Do not worry, because all photos or videos which taken from this phone will not removed or erased while doing this steps. It will only restore all camera setting back to factory default.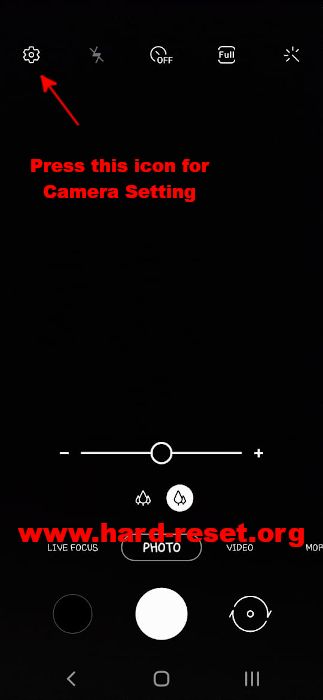 #Option 2, Reset SAMSUNG GALAXY A11 to Factory Default using

Setting

Menu :
This is the alternative process that can work with all Android smartphone, especially Samsung Galaxy smartphone. We will use default Setting for reset applications with these steps :
Turn on SAMSUNG GALAXY A11 Smartphone
Go To Setting Menu
Choose Apps
Choose Camera application
At Camera page (app info), please find and choose Storage menu
At Storage of Camera, we will see space used. At the bottom choose and tap Clear data icon
When it ask for confirmation, please choose Ok. Then SAMSUNG GALAXY A11 application will be restore back to factory default setting
This process also safe to do anytime we want or when camera start working not normal, because all photos or videos which taken from this phone will not wiped or deleted while doing this steps. It will only restore all camera setting back to factory default. 
#Option 3, Install Alternative Custom Camera Applications on SAMSUNG GALAXY A11 :
If our phone camera still can not properly, then we also suggest to install 3th party alternative camera applications from Google Play Store. There are many camera applications that can work on our SAMSUNG GALAXY A11 with several more features. We can try something like Open Camera or some other free camera applications. But please make sure to choose high rating camera applications, because there are also some new or not famous fake camera applications with bad performance.
#Option 4, Do Hard Reset to Factory Default when All Steps to Fix SAMSUNG GALAXY A11 are not working :
Basically for camera troubles can be fix with 2 option steps above. However, if the camera problems still happen, then we need to continue with other solutions by performing hard reset at SAMSUNG GALAXY A11. This process will remove all installed applications, data, photos and videos. Therefore we have to backup all data before performing this process.
Please be careful, because this steps will remove all data including installed applications and photos videos. Backup our phone before performing hard reset or reformat to factory default. Follow this steps to do hard reset or reformat SAMSUNG GALAXY A11 with safety procedure.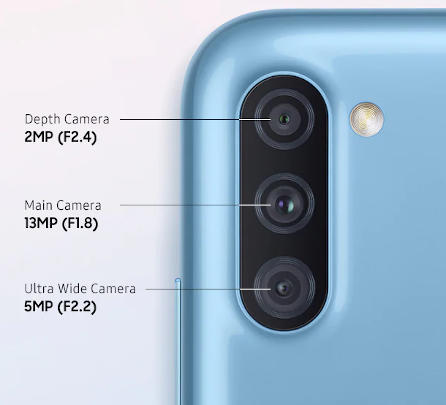 How to Fix SAMSUNG GALAXY A11 Camera Auto Focus Problems or Blurry?
This phone have autofocus camera for sharpening the object. But at some situations, SAMSUNG GALAXY A11 auto- focus can not work properly. We get blurry photos although we already focus at some object. There are several possibilities that can make it hard to focus:
Make sure the lens is not dirty. We have to always clean up SAMSUNG GALAXY A11 camera lens. Small dust or object which stop in front of our lens will make the camera try to focus for that object or dust. Please clean or wipe our camera lens with soft cloth.
Scratch also can make SAMSUNG GALAXY A11 auto focus does not work properly, it will try to focus at that scratch or bother the auto-focus performance.  Small little scratch maybe will not impact at our photos, but if the scratch is too big then we need to replace camera glass lens with original one at Samsung authorized service center.
Firmware or software version also important to make SAMSUNG GALAXY A11 auto focus work faster or smarter. Some version reported impact to SAMSUNG GALAXY A11 auto-focus or other camera performances. We have to always make sure to update our firmware version.
Fix Warning Security Policy Restricts On SAMSUNG GALAXY A11 Camera ?
Some users get this issues because of several possibilities, but if we never do any custom tweak on our SAMSUNG GALAXY A11, then we suggest to try reset default camera application or do hard reset or reformat your phone if the problems still happen.
The information from this page describe about https://www hard-reset org/camera/how-to-fix-camera-samsung-galaxy-a11-problems/#:~:text=Find Samsung Camera Application icon No question, then choose Yes. If you need another resource for hard reset, use search function at this homepage or find from our related posts.