SAMSUNG GALAXY A30 is cheap smartphone with 6.4 inches LCD screen width using Android Pie 9.0 as factory default operating system. This article will give some information and solutions about the slowly problems which happen at SAMSUNG GALAXY A30. Many users get problems with SAMSUNG GALAXY A30 such as slow response or the body become hot and battery also work to sort. Well, we will give some tips and tricks to make SAMSUNG GALAXY A30 run more faster.
Why SAMSUNG GALAXY A30 Performance Become Slow and Not Responsive ?
The first feature which give big impact for slowly or fast performance is processor. SAMSUNG GALAXY A30 use Exynos 7904 processor which manufactured by Samsung. Basically this processor is good enough because it have 2 x ARM Cortex A73 for high end core for support heavy applications and also have 6 x ARM Cortex A53 which known have good battery efficiency with maximum 1.6 Ghz, work for basic applications.
Usually the slow performance happen because of too much applications running in the background like chatting, social media, games and some other more. They will standby in the background to wait data update and wait some command. If many of applications run in the background together, then SAMSUNG GALAXY A30 RAM and processor resources will be insufficient.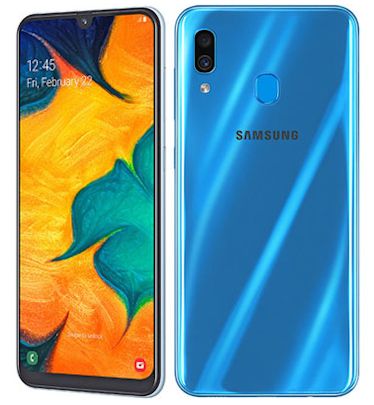 How to Boost Speed Performance of SAMSUNG GALAXY A30 And Make It Run More Faster?
First steps that you should do is doing soft reset or reboot to remove temporary files and caches. Usually after our phone finish reboot, then the speed performance might become faster.
Please uninstall all not use applications. We can try to find from menu Setting > Apps, and choose not active applications, then choose Uninstall
Some factory default applications do not have Uninstall button options, but we can disable by choose Disable button at menu Setting > Apps > Disable  at our phone. This steps also can reduce the usage of RAM and processor resources.
There are 3 GB or 4 GB RAM options when we want to buy SAMSUNG GALAXY A30. More bigger RAM will give better benefit for multitasking experience, but of course the prices also increase.
Why is SAMSUNG GALAXY A30 Body Hot ?
Usually some firmware version will have some troubles with the SAMSUNG GALAXY A30 performance and sometime it can make this phone body easy to hot. Therefore we suggest to wait for next firmware update from OTA, or consult with Samsung authorized service center for get the latest stable version of Android operating system for SAMSUNG GALAXY A30. Hot body also can happen because many apps run in the background and the processor work too hard.
Please note, some menu options will be different because firmware update or some other possibilities. Please use comment options bellow for other question to discuss.
Important Solutions For SAMSUNG GALAXY A30 :