Easy solutions for fix slow issues on SAMSUNG GALAXY A53 troubles. This phone has good screen display with Super AMOLED 6.5 inches and has 5G connection for broadband Internet access. Many users use this phone for support their activity and entertainment. However, some users get lagging problems after use this phone for several months. We will give some tips and tricks to make SAMSUNG GALAXY A53 run more faster.
Why SAMSUNG GALAXY A53 Performance Become Slow and Not Responsive ?
This phone has good performance processor with Exynos 1280 that has two clusters octa core CPU with dual core 2.4 Ghz Cortex-A78 and hexa core 2.0 Cortex-A55. It is also has several options of RAM start from 4 GB or 6 GB or 8 GB. RAM is important for support multitasking performance.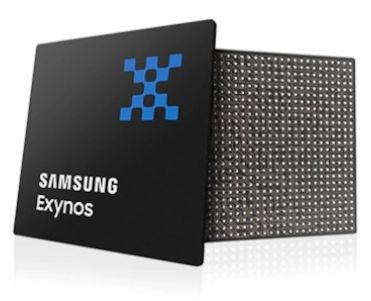 Please note, if we are open or run too many apps together, then processor and RAM resources will be insufficient, moreover anyone with 4 GB RAM will get more problems. If this phone does not have enough free RAM, then some applications should force to close for give more free RAM, this process will make SAMSUNG GALAXY A53 become lagging for a while.
Usually the slow performance happen because of too much applications running in the background like chatting, social media, games and some other more. They will standby in the background to wait data update and wait some command. If many of applications run in the background together, then SAMSUNG GALAXY A53 RAM and processor resources will be insufficient.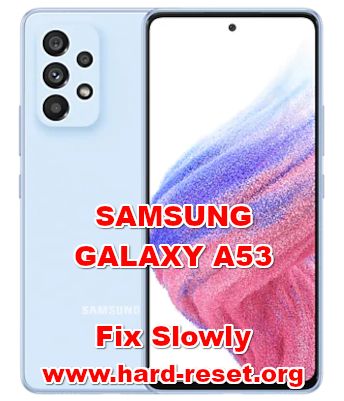 How to Boost Speed Performance of SAMSUNG GALAXY A53 And Make It Run More Faster?
First steps that you should do is doing soft reset or reboot to remove temporary files and caches. Usually after our phone finish reboot, then the speed performance might become faster.
Please uninstall all not use applications. We can try to find from menu Setting > Apps, and choose not active applications, then choose Uninstall
Some factory default applications do not have Uninstall button options, but we can disable by choose Disable button at menu Setting > Apps > Disable  at our phone. This steps also can reduce the usage of RAM and processor resources.
If all solutions still not improve the performance, then please consider to do hard reset to factory default. Follow steps at SAMSUNG GALAXY A53 Hard Reset / Reformat page using hardware button combination Key.
Solutions For Slowly Gaming Performance On SAMSUNG GALAXY A53
Playing games with SAMSUNG GALAXY A53 is fun because it has Super AMOLED screen 6.5 inches and good processor Exynos 1280 with Mali-G68 GPU for support gaming graphic rendering. Please note, we must have enough RAM before playing games. If we run many applications in the background, then some games will be run slowly or lagging. It is very important to make sure our SAMSUNG GALAXY A53 has enough storage and enough free RAM capacity.
Why Is SAMSUNG GALAXY A53 Speed Become Lagging After Upgrade?
This phone has Android 12 operating system when open from the box. It is work with One UI 4.1 Samsung user interface. There are several firmware upgrade to fix some bugs and improve performance. However, some users get slowly speed troubles or lagging after upgrade. What should we do?
On most situations, performing upgrade will not make our SAMSUNG GALAXY A53 become slowly. But if this problem happen, then maybe there are some applications corrupt or not run properly with new version of the operating system. Therefore we suggest to backup all important data and do hard reset or reformat with new operating system. Please note, doing hard reset will not downgrade the operating system.
Please note, some menu options will be different because firmware update version or some other possibilities. Please use comment box below for other question to discuss.