If you want to know what is the last version of Android operating system that can be install at Lg G6, then the answer when we make this article is Android Oreo. At the first time release in the market, LG G6 which have 18:9 aspect ratio screen has been release with Android Nougat version 7. Now already confirm that LG G6 already got the update to Android Oreo.
How to Update Android OS of LG G6 use OTA (over the air)?
Make sure the battery of LG G6 already full 100%
Because the version of new Android version is big enough, therefore we suggest to use cheap Wifi (unlimited) connection rather than use Mobile Data.
Please go to Setting > Common > Update Center
Follow steps to continue update if the latest version of Android OS is available for LG G6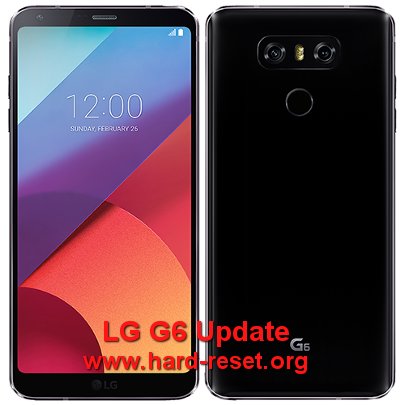 Important Notes about LG G6:
This phone has minimum 64 GB internal memory, we do not need to remove any files when we have more then 25% storage free. If the storage is not sufficient, then the warning will be appear at our phone, at this time we have to uninstall some not use applications to give more free storage. Please move photos / videos to external MicroSD memory card if we still keep it at internal memory.
Can We Update LG G6 With Android Pie ?
When we make this information, LG G6 still not confirm whether the Android Pie will be available for LG G6 or not, but it seems that Android Pie will not available by default or by OTA (over the air), because the Update from Android Nougat to Android Oreo for LG G6 has been toke about 1 year since this phone release in the market (1 year waiting).