Huawei is famous brand for good quality of smartphone. But because of US ban, start from 2019 Huawei smartphone will not get any Google service by default. Many users ask to us about how to use Huawei Android smartphone without Google Mobile Service, therefore we will give some information about how to solve this problems.
HUAWEI Replace Google Mobile Service with HUAWEI AppGallery. What is HUAWEI AppGallery?
Because Google stand to US rule, then Huawei is restricted to use Google Mobile Service by default. But do not worry about this problems, because by default Huawei already install HUAWEI AppGallery as alternative to Google Play Store. Actually AppGallery has been released at about 2011 but only work for native Chinese smartphone. This applications gallery work with new update gradually. However, start at 2018, Huawei bring AppGallery to their phone Huawei P20 series together with Google Play Store, so users have ability to install more applications with both applications store. But start 2019, US trade restrictions force Google to stop work with Huawei company including give premium support for Huawei smartphone. That's why Google Play Store is not able at new Huawei smartphone. For this reason, HUAWEI AppGallery become default official applications store at Huawei family smartphone.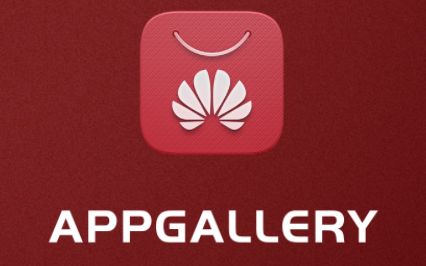 Is HUAWEI AppGallery safe ?
Because HUAWEI AppGallery is official apps distribution platform that installed by default at latest Huawei smartphone, then Huawei promise that AppGallery is safe way to download all interesting applications wit several security check like privacy check, security vulnerabilities, Malicious Behavior Detection, manual Real-name Security Check and some other security protections to help Huawei users get best experience when download applications from HUAWEI AppGallery. HUAWEI AppGallery is not a bloatware from Huawei.
Is It Free To Use HUAWEI AppGallery ? 
HUAWEI Apps Gallery is design free for new Huawei device start from Huawei P20. We can download any applications from Free or Paid apps. Huawei also open this applications store for developers to develop their own apps and upload HUAWEI AppGallery applications store.
Can I Download Google Service From HUAWEI AppGallery ?
Yes we can do that with some tricks, but the language for setup will use Chinese characters. We can not guaranty the process will work for any Huawei smartphone. However, there are also other not standard steps for download Google Mobile Sevice APK file from unknown sources and force our Huawei phone Security by "Enable Installation from Unknown Sources", but this steps are risky.
How To Use Google Mobile Service Without Google Play Store at Huawei Devices ?
By default Huawei Browser already installed inside our Huawei phone. We can use other G-suite such as Gmail, YouTube, Google Maps, Google Drive using Huawei Browser for Free. For Gmail, Huawei also have native Email client, we can setup this email client for use with Google Mail account.
More Important Information About HUAWEI AppGallery
HUAWEI AppGallery is not only about download the applications, we also can get some other exclusive offer, deals and discounts at Gift Center or something like that.  HUAWEI AppGallery is preinstalled at Huawei P20 and newer, but some older device which release after April 2018 also might be available depend on country release.
Other Solutions for Huawei Without Google Mobile Service
We can download many other interesting games or applications like Whatsapp, Facebook, Skype, WeChat, Kakaotalk, Line Messenger and some other more using other free apps store like APKMirror, APKPure and some other more.
The information from this page describe about huawei phone in hand with logo. If you need another resource for hard reset, use search function at this homepage or find from our related posts.