This is simple steps to disable or stop or remove SAMSUNG TALKBACK Voice Assistant. Please note, some version of Samsung Android smartphone will not give exactly the same menu, because of Android firmware upgrade, but usually it will not far away from these steps.
If we want to turn it on or enable Android Talkback Voice assistance, then please follow these steps :
How To Remove or Disable SAMSUNG TALKBACK Voice Assistant :
Option #1 : Please press and hold Volume Up + Volume Down button together for several seconds about 3 or 5 seconds. Then we will see pop-up information for turn off or disable Talkback/Voice Assistant.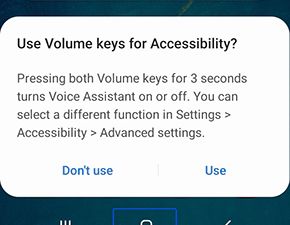 Option #2 : Please go to menu Setting > Accessibility > Screen reader, and choose turn off Voice Assistant
With Talkback active, follow these steps :
Step 1 : With two fingers touch, access your Settings > double tap Accessibility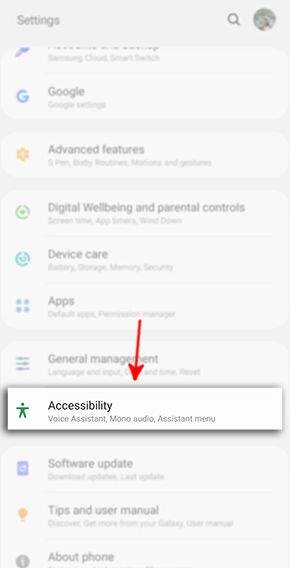 Step 2 : Double tap Screen reader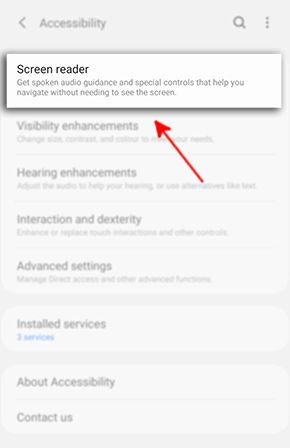 Step 3 : Tap on Voice Assistant until we see the blue outline show at that menu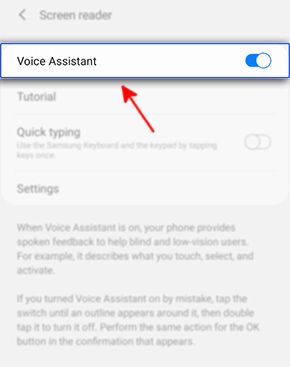 Steps 4 : Tap then double tap the Turn Off Slider Button option to disable or stop the Voice Assistant setting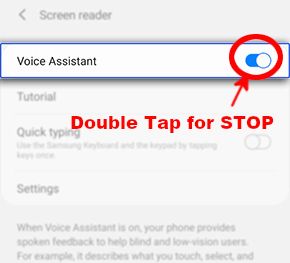 These steps for disable or turn off Samsung Talkback / Voice Assistant procedure may not always work with all devices if the firmware get Android version update.
The information from this page describe about turn off voice assistant,how to turn off talkback on samsung tv un55mu630dfxza,how to turn off talk back samsung,how to turn off talk back in samsung a10s with power button,how to turn off talk back in samsung,how to shut off talkback on a samsung phone,how to remove voice assist on samsung without going into settings,how to disable talkback samsung,Galaxy A11 to turn off voice assistance,turn voice assistant off a12. If you need another resource for hard reset, use search function at this homepage or find from our related posts.