Talkback is one of the most important feature for disable person, it will help to read any information at the screen as informative as possible. This TalkBack feature is available at Accessibility menu. Please follow these steps to make TalkBack work at our Android and of course we also have to know how to Stop TalkBack at our Android as well. Because many people do not have idea how to easily stop the TalkBack Accessibility feature.
How to Turn ON (Enable) Talkback at Android ?
Go to Android Setting menu
Choose Accessibility
At some Android device you can see TalkBack directly and we can turn it on to activate the TalkBack
At some Android device we have to choose Vision then choose TalkBack
TalkBack will work immediately after activating. We will head sound when we press any positions at the screen.
Important note, TalkBack still remain active or enable although we restart / reboot our Android smartphone. If we want to disable TalkBack then please follow the steps to Turn Off TalkBack easily bellow.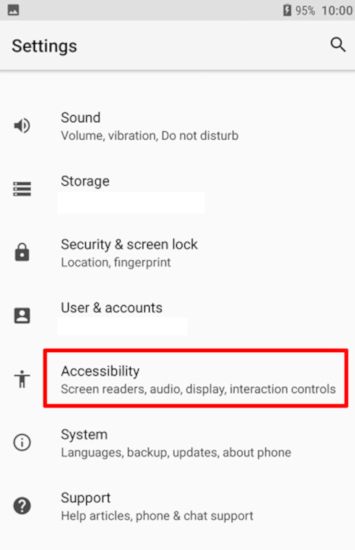 How to Turn OFF (Disable) Talkback at Android?
Turn Off / Supend / Stop TALKBACK using Volume Button combination key :
Please press together Volume Up + Volume Down to suspend the TalkBack
We will not hear any voice anymore when the screen pressed (temporary)
If we want to turn off the TALKBACK forever, then please disable TalkBack from menu Setting > Accessibility > turn off TalkBack
We will not hear any TalkBack voice anymore.
Please note: Some menu will not 100% appear like what written above, because some brand and version will have their own locations to activate or disable TalkBack.
More Related Talkback / Voice Assistant Information:
Latest hard-reset.org Discussions & Share Information:
[Q] Its effective 😊😊 thank you

The information from this page describe about Removing Talk back accessibility service has hidden screen itel p38. If you need another resource for hard reset, use search function at this homepage or find from our related posts.