Full tocuscreen MeeGo operating system from Nokia N9 is a smartphone with many function to work or fun together. This is the main specification from Nokia N9 :
LCD 3.9 inchi with AMOLED display
Processor 1 GHz Cortex A8
Memory Internal 16/64 GB storage with 1GB RAM
Camera 5 MP, autofocus, LED flash
Camera 8 MP, 3264×2448 pixels, Carl Zeiss optics, autofocus, dual LED flash
Operating System MeeGo OS, v1.2 Harmattan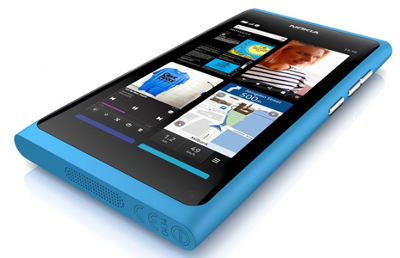 Troubleshooting Nokia N9
How to Hard Reset and Format/Wipe Nokia N9 to Factory Default?
Nokia N9 can work normal with fast performance because it already powerd by 1Ghz processor which will give as a very nice speed to do anything in the phone, but maybe because of some application, the Nokia N9 will run slower and also some function can not work properly. In this case we can try to wipe or format Nokia N9 to factory default.
# Option one, hard reset Nokia N9 from main menu:
This is the simplest and safe way to format the Nokia N9. We can use this step when the phone still working but maybe not normal.
SETTING > RESET > CLEAR DEVICE 
it will ask to confirm, choose : YES
Then the Nokia N9 will run the factory reset process which will take several minutes, this time process will vary between user. Just wait until the phone restart by itself.
# Option two, hard reset Nokia N9 with dial pad key 
Another option to factory reset Nokia N9 is using dial pad and enter the secret code for reset, use this step:
Turn on the Nokia N9
in the dial phone pad, enter *#7370# 
it will ask the security code of Nokia N9, press 12345
follow the step and wait until it finish doing the reset
What Should  I  do if the Security Code is not working or if I forget the Nokia N9 Security Code? Well better to go to nearest Nokia Service Center to ask for help.
What is Nokia N9 Reset Button to format factory default?
Yes, you are in the right answer for perform the reset button of Nokia N9 to hard reset, please see the Option two above for do reset key Nokia N9. Nokia unlock code do not ask for this step.
Please always remember to backup every important data before doing the step to reset Nokia N9 above, because application and data can be totally remove and clean from Nokia N9 after finish the reset process.
Latest hard-reset.org Discussions & Share Information:
[Q] Hello Please help me with my Nokia n9ne master code
[A] Hi, the factory default reset code is 12345. If you still can not unlock with that default code then you have to bring your Nokia N9 to Nokia authorize service center.

[Q] i am forget my nokia n9 password... plz help me
[A] Hi, please try default security code 12345, if you can not access that code, then you have to bring your Nokia N9 to Nokia authorize service center to unlock forgotten security code.

The information from this page describe about nokia n9 hard reset,hard reset nokia n9,n9 hard reset,how to hard reset nokia n9,hard reset n9,nokia n9 hard reset key,nokia n9 hard reset button,reset nokia n9,hard reset c5303,how to reset nokia n9. If you need another resource for hard reset, use search function at this homepage or find from our related posts.