Solution for Backup & Restore NOKIA LUMIA 520 Windows Phone contact. sms, data, and pictures before doing hard reset or format the device. Usually after using long time, we will have many important data or contacts or pictures or message in our NOKIA LUMIA 520. How to backup all important data in NOKIA LUMIA 520 ? Please follow several step to backup every important files in our smartphone.
Use Bluetooth to Backup Data and Pictures at NOKIA LUMIA 520
If you have several important data in NOKIA LUMIA 520 Windows Phone and need to transfer that data into other devices or computer, you can try easily doing transfer by connect using Bluetooth. How to connect NOKIA LUMIA 520 bluetooth for transfer data? To use Bluetooth we need to pair between NOKIA LUMIA 520 with other device. Please make sure the other Bluetooth device already ON and ready to view/search. From NOKIA LUMIA 520 press Menu > Setting > Bluetooth.
If booth already connected or paired between both device, than choose from NOKIA LUMIA 520 Bluetooth Share > Share, choose some of your pictures to share.
Use ZUNE to Backup NOKIA LUMIA 520 Data 
Zune is the applications from Microsoft for backup any data from our smartphone with Windows Phone operating system. What you need to do are prepare the computer with Windows operating system, and then download the applications from www.zune.com. You also need to prepare data cable to connect between NOKIA LUMIA 520 with Computer which already installed with ZUNE.
Connect NOKIA LUMIA 520 with computer With Microsoft Windows Operating System and Zune applications using USB Cable
At Zune, please choose Phone > VIEW SYNC OPTIONS > All > OK
 Press START SYNC then the ZUNE applications will be doing Backup automatically.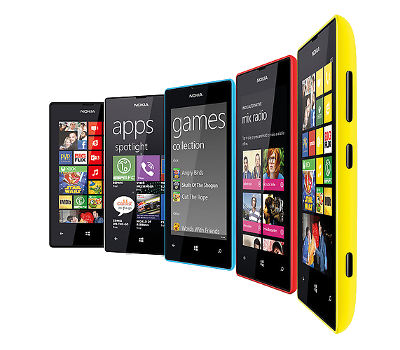 Backup NOKIA LUMIA 520 data with Microsoft LIVE Account 
When the first time using NOKIA LUMIA 520, we will ask to login using Microsoft LIVE account to connect between our smartphone into Microsoft account. If we do not have that account, then we need to create it first. Assume that we already have it, please follow the step to backup
Login with Microsoft Live account from NOKIA LUMIA 520 Setting > email+account > add an account > Microsoft account 
Please type username and password
Finishing the login using Sign In button
Step 3 finish, then continue to backup using Menu Setting > Backup 
Make sure all option to backup already choose.
Backup NOKIA LUMIA 520 contact using Gmail account 
If we have problem to backup contact at Microsoft cloud service, we still can use other alternative backup option like Gmail, please follow the step
Prepare the NOKIA LUMIA 520 and turn it on
Choose Setting > Email & Account > Add an account > Google
Please sign in with Google username and password
Finish it with press Sign In
If the login is correct, then NOKIA LUMIA 520 will be synchronize the contact to Gmail account, and sometime it neeed several minutes until finish.
Backup NOKIA LUMIA 520 Picture at Microsoft Skydrive or OneDrive
If we have many important pictures at NOKIA LUMIA 520, sometime we need to backup that picture into cloud storage, SkyDrive or OneDrive is own by Microsoft and ready to use to backup our picture.
Choose Picture or Photo that we need to backup or upload
Choose More menu
Continue with save to SkyDrive
Follow the other step to give more option if needed.
The the Photo or Picture at NOKIA LUMIA 520 will be uploaded to Microsoft Cloud SkyDrive.
How to Backup NOKIA LUMIA 520 Contact or Phonebook?
The very important information at our smartphone are contacts phonebook, that is why Microsoft already prepare to automatically backup contact and phone book to Microsoft Cloud services if we register our Micorosft Live login at this NOKIA LUMIA 520. When we lose or away from our smartphone, by default we still can open our phonebook or contact backup from website www.outlook.com.
How to Restore NOKIA LUMIA 520 Data from Microsoft Cloud service or Other?
The main key for cloud device is username and Internet connection, if we have already registered and sign into Microsoft Live account before, than some important data in our NOKIA LUMIA 520 will be backup automatically. If we format or hard reset the phone and need to restore that data, we can do it easily by Login and Sign in again with the same username, then the data will be download it to our fresh formatted NOKIA LUMIA 520.
This is also happen if we have already backup our data to other cloud services like Google. In the fresh NOKIA LUMIA 520, we need to login again with the same username and password, and then the data at Google server will be restore automatically at our smartphone.
Latest hard-reset.org Discussions & Share Information:
[Q] How can Backup and restore data in Nokia 510 ,there is no Option for Backup ? Help me Pls
[A] Hi, actually there are some steps to backup. You can do it manually or automatically especially for contact which backup to Microsoft cloud server, so you can open Microsoft account and see people at both phone book (Nokia Lumia 520 and Microsoft account) are same. Please follow steps above to do other backup carefully.

[Q] Please tell me the steps How Can I Get Backup or Transfer of Contact & SMS from Nokia Lumia 520 to other Android Mobile (Lenovo 2010) ? Please said me Those steps.........
[A] Hi, you have to know that both phone have different operating system, so you need to do it one by one. First for contact, you have to make sure your Nokia Lumia 520 contact has been synchronized to Microsoft account, and then please download Microsoft Outlook from Google Play Store to sync from Microsoft cloud server. The other alternative is doing manual export and import files and transfer using Bluetooth.

The information from this page describe about how to backup contacts in lumia 520,how to backup nokia lumia 520,how to take backup of contacts in lumia 520,how to take contact backup in nokia lumia 520,how to restore backup in lumia 520,how to backup contacts in nokia lumia 520,backup nokia lumia 520,How to Backup Lumia 520,how to backup contacts on lumia 520,how to backup contact in lumia 520. If you need another resource for hard reset, use search function at this homepage or find from our related posts.